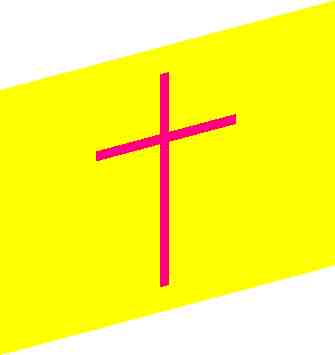 Cemetery of Innocents

:


During the month of January each year, many of the Churches in the Longview area of East Texas erect "cemeteries of the innocents" to cry out to their local communities regarding the shedding of innocent blood. The statistics for the state of Texas report that approximately 218 children are terrorized and brutalized by abortion each day, and so during January each year, many Churches erect 218 little white crosses on their own property. They also place a sign offering help to those who drive by. This ministry crosses all denominational lines and is the trumpet call of God as all of the local Churches speak with one clear voice at the beginning of each year and especially during the week of January 22nd, the anniversary of Roe vs. Wade. Over the years, babies lives have been saved and mom's and dad's reconciled as God's Spirit brings forth fruit through the work of many willing hands. This ministry is spreading across America.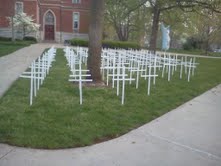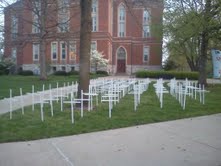 These crosses are made from yard sticks (36 inches long) that have been cut to size and dipped 3 times in white enamel paint and free of imprint. Normally, a Church youth group will assemble the crosses using either a manual heavy duty or small electric stapler, or some super glue. However, they will first make a jig so that all the crosses look uniform. This jig can be as simple as the outline of a cross on a piece of cardboard upon which all the other crosses are placed before gluing or stapling. The crosses are weather durable but flimsy, so a sharp instrument may be needed to penetrate the ground before the crosses are erected. These same crosses can be stored after the event and used again, year after year.

COST:
The pre-cut materials for each 36" inch Cross will cost about $0.79 each plus UPS ground shipping. The pre-cut materials for each 24" inch Cross will cost about $0.551 plus UPS ground shipping. Your order will normally ship within 72 hours and arrive in a couple of days. We have 3 different minimum order packages available here or please call or email us with a specific order need. You may place your order here: www.goodname.com/LittleWhiteCrosses
If your Church would like to participate with a "cemetery of the innocents" or you need Little White Crosses for the National Life Chain ministry, Life Chain.net, please contact us by phone at 906-644-2441, Eastern time or e-mail us at: WhiteCross@life.org. If you need a different package size, we will help you in any way we can.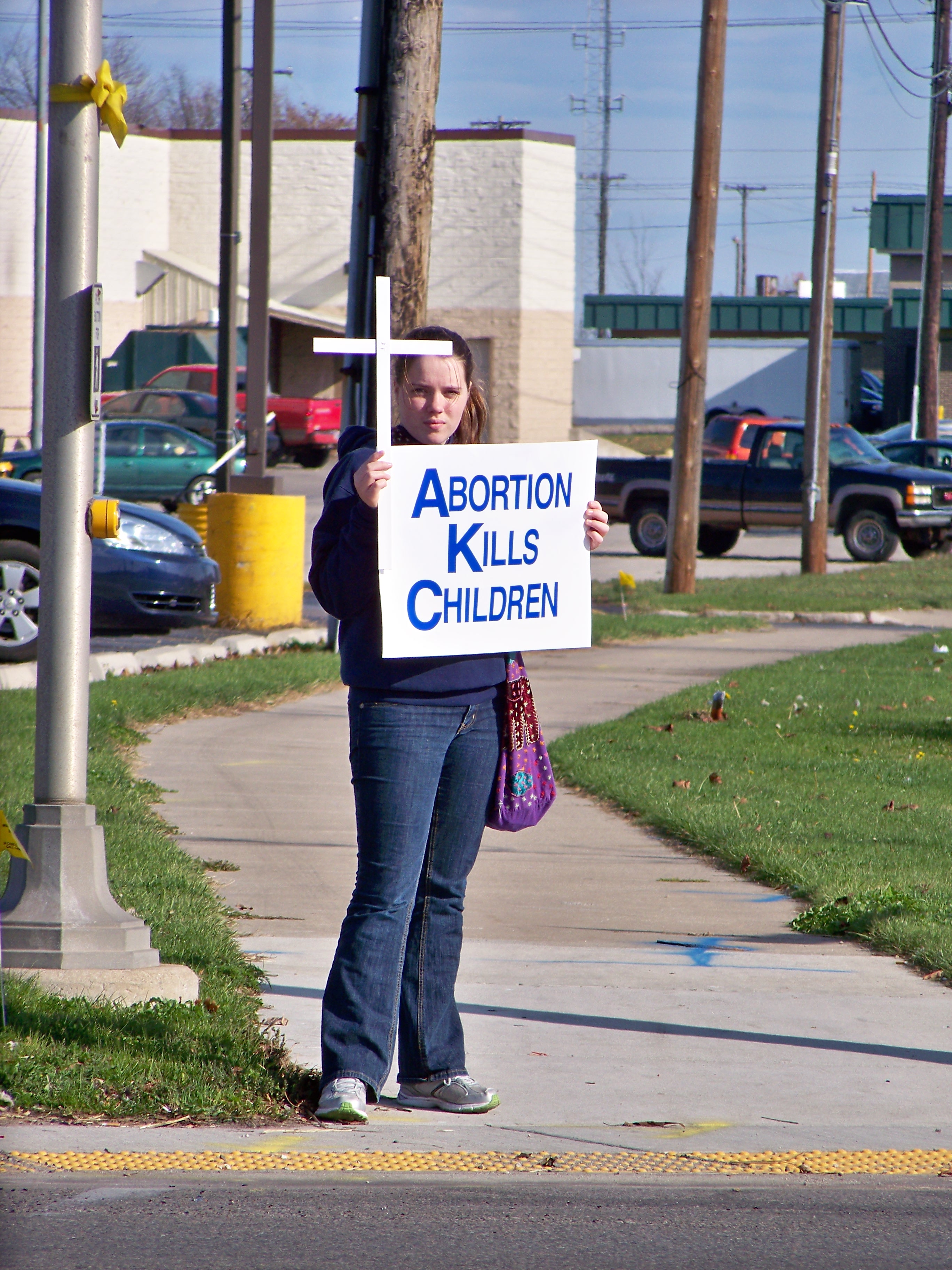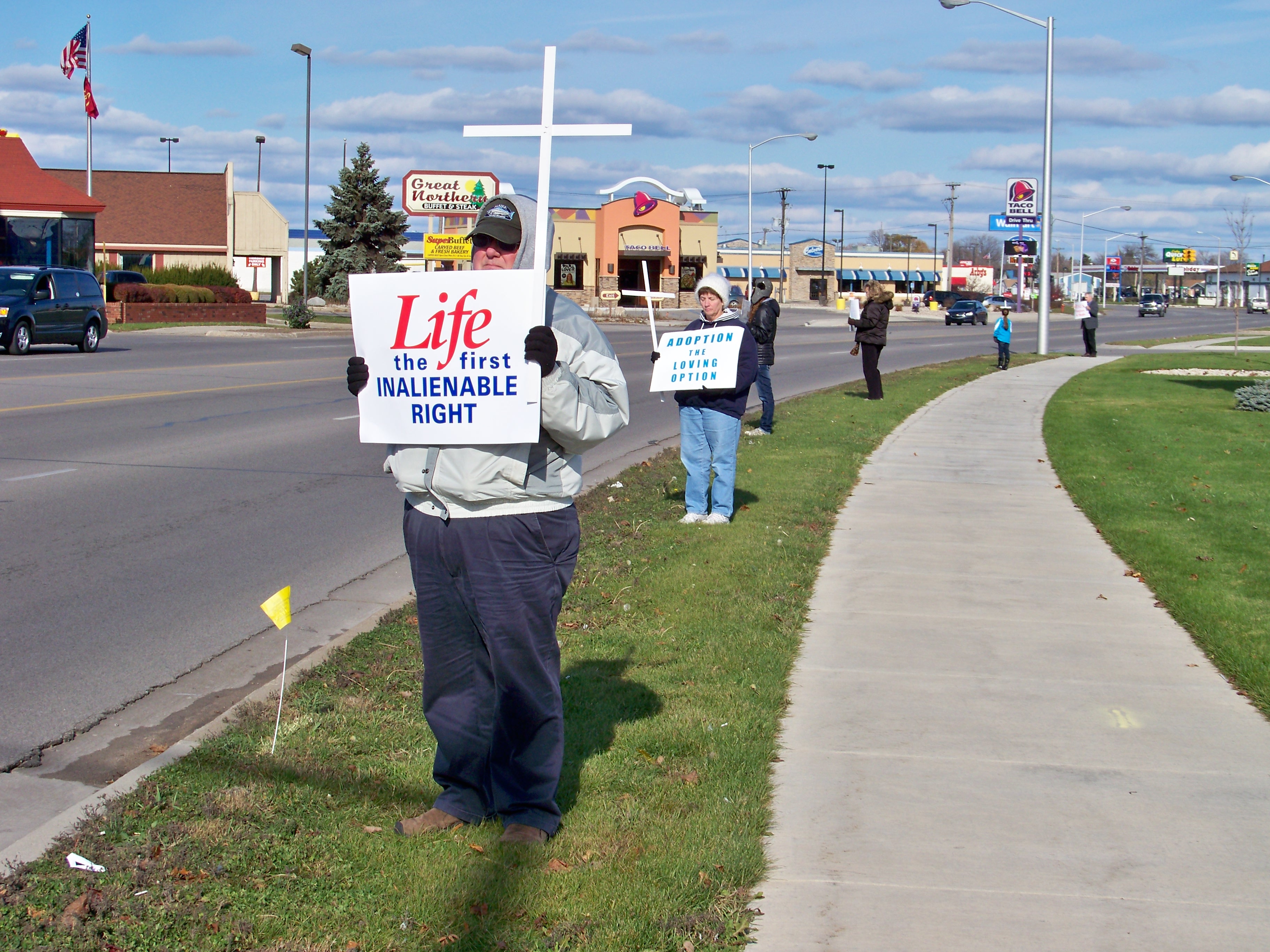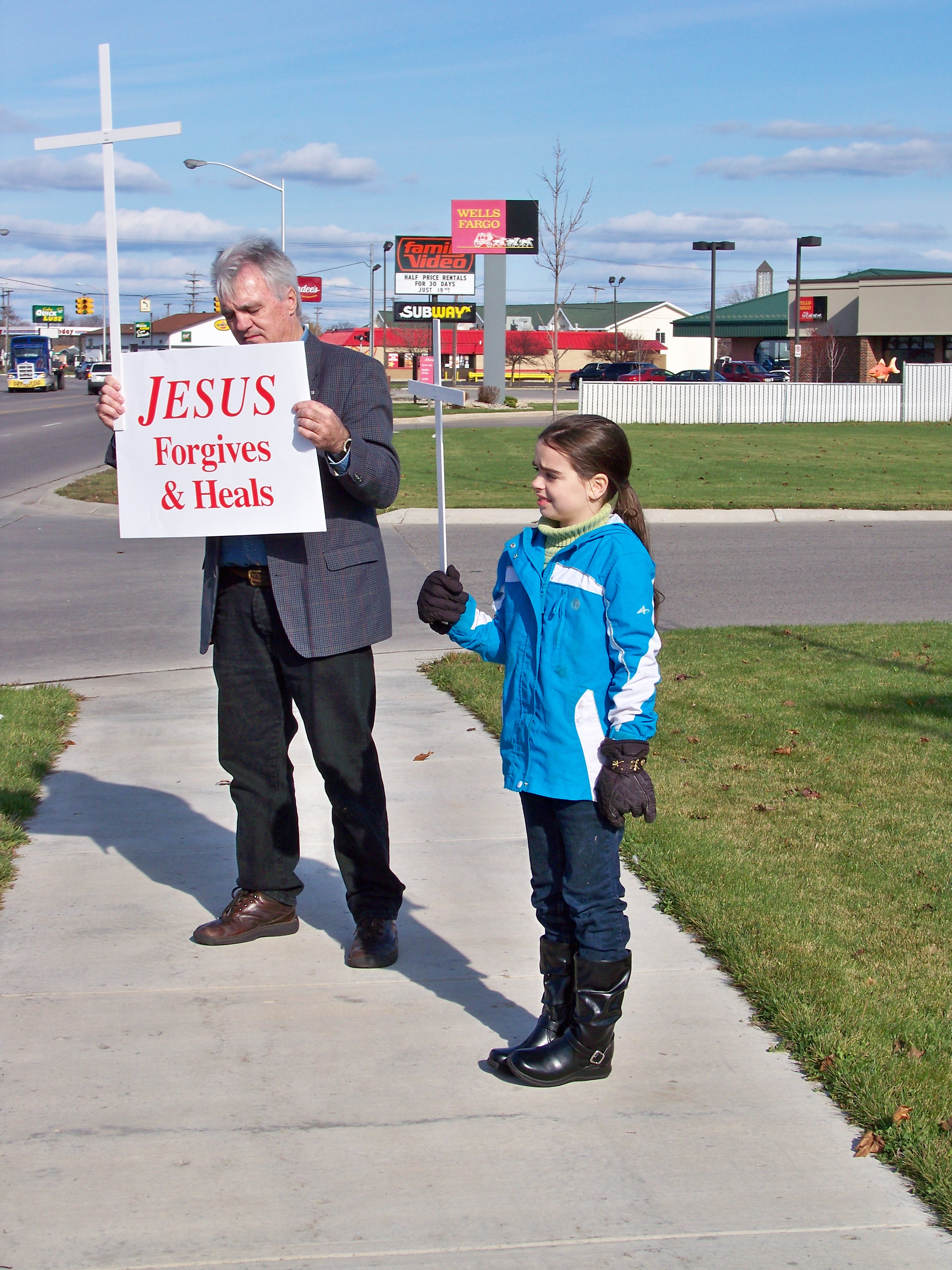 Mailing Address: Life.Org, P.O. Box 234, Garden, MI 49835, USA.
Phone Number : 906-644-2441 Eastern Time